This was hands down the best weather day we had in Georgia so far!
We met Google at Unicoi Gap and then took her jeep to the Cheese Factory site. It was a long ride on yet another forest service road.
The weather was nice and cool when we started hiking. We had a gentle one mile climb up to Rocky Mountain.
We saw a dead rattle snake by the side of the trail. We know that they have snake avoidance classes for dogs on the west coast but now we want to find one in our area.


We saw a lot of people on the trail today. We even ran into 2 very nice gentlemen we met at the ATC Biennial in 2013. One of the gentlemen hiked a 26 mile section in the Great Smoky Mountain National park so that he would not have to backpack that section!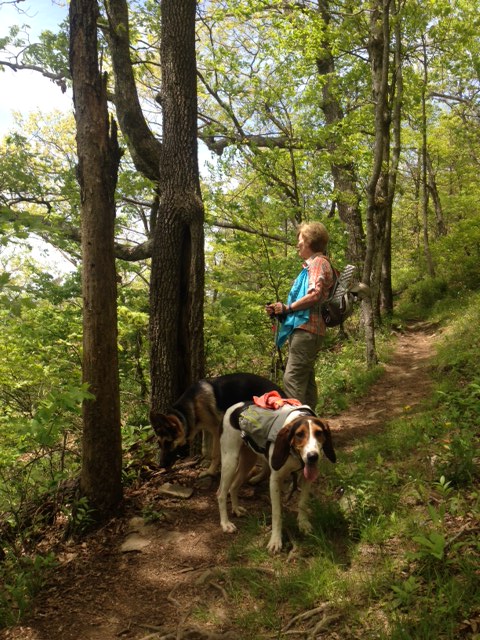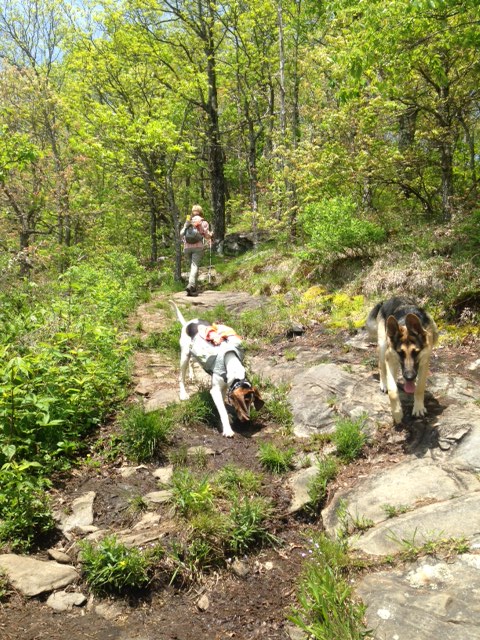 After the hike, we played tourists and visited Brasstown Bald which is the highest natural point in the state of Georgia, USA