We thought the dogs were tired from the last couple of days so we decided to break up this section into parts.
Neels Gap to Tesnatee Gap (5.5 miles, May 12, 2015)
There was a rain shower moving in from the west so we decided to have breakfast with Google to let the storm pass.
After 9 AM, we left Dirigo's truck at Tesnatee Gap and then Google drove us to Neels Gap.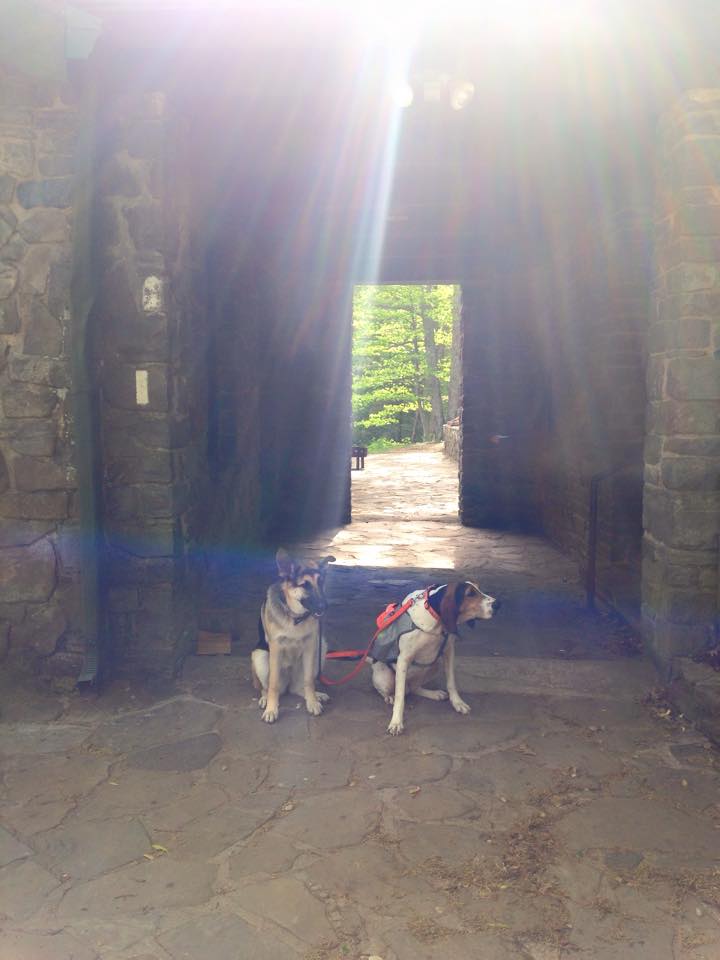 Google told us that the poison ivy was really bad in this section when she did it with the Trail Dames 2 years ago so we all left on our long pants. Fortunately, the GATC had done a great job of trail maintenance on this section because the trail was wide and everything had been cut back.

We had several gentle climbs and stopped at a campsite for a break. The bugs were really bad on this section so we did not stop for very long.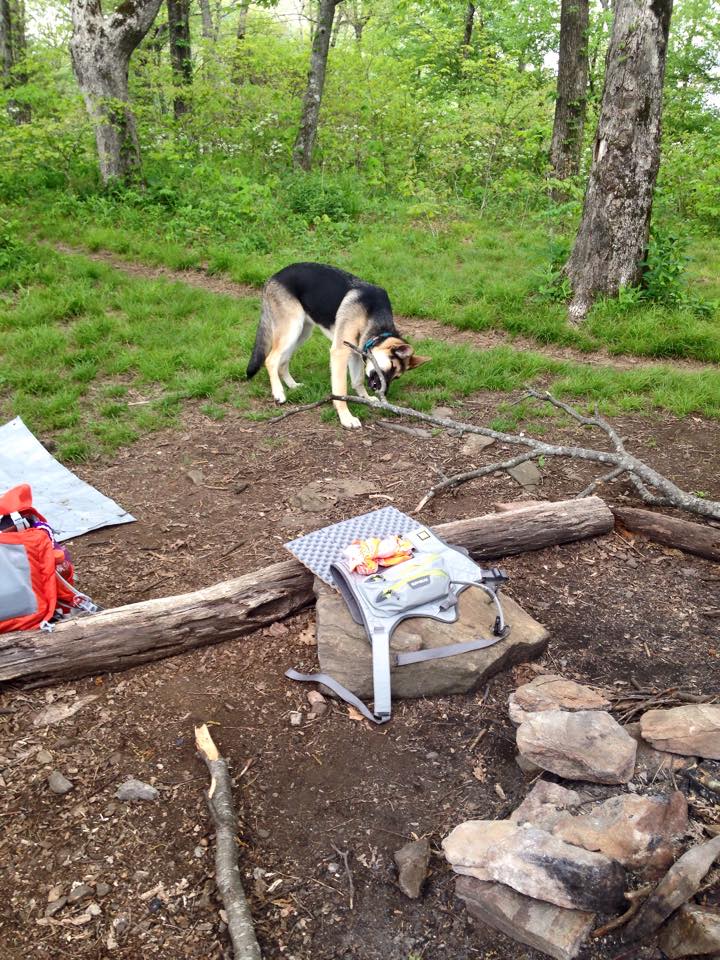 We were really glad we shortened this hike because the afternoon temperature was very hot.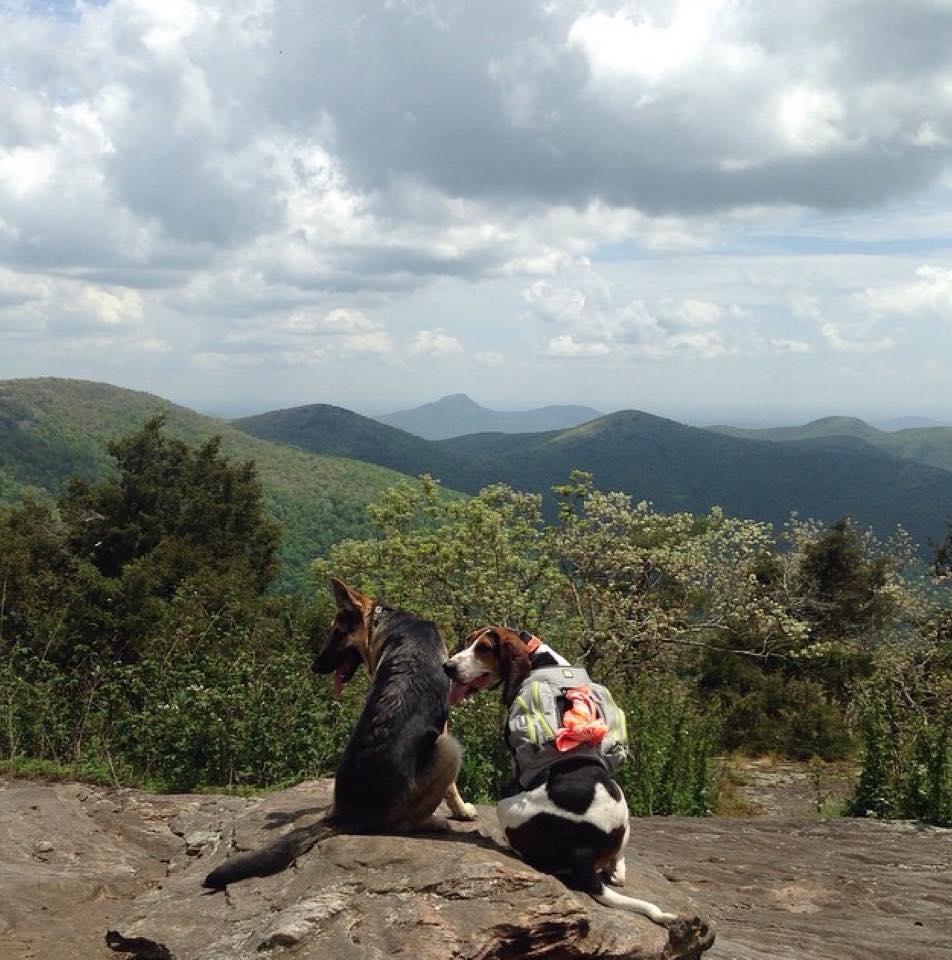 Tesnatee Gap to Hogpen Gap (1 mile, May 15, 2016)
A nice short walk to complete this section.