We hiked this section on July 4, 2014.
The plan today was to hike from Sages Ravine to Salisbury, Connecticut. But, there was a big storm front coming in from the west.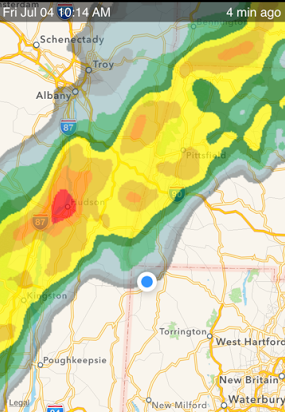 Accuweather said it would be clear after 10 (wrong!) so we didn't meet SIMS until 10:30.
Even though the storm front hadn't reached Salisbury we decided to go ahead with our plan. On the way up Mt. Washington Road, Python noticed that SIMS gas tank was in the red. SIMS said she still had 70 miles left on a tank. But her husband Bill was not so sure.
As we got close to the trail head, there was a tree down on East Road so we couldn't reach the access to Sages Ravine. Oh man we were really upset but there was nothing we could about it. SIMS even suggested that Bill try to drive under the tree. We both screamed NO WAY!.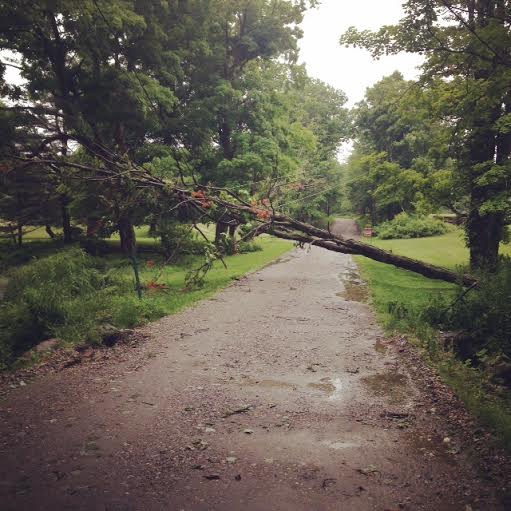 So, we decided to turn around and get gas. After we fueled up, we checked out the AT crossing off of Kellogg Road – the parking lot was very muddy and washed out.
We decided to hike from Kellogg Road to Jug End Road. So we drove back to Salisbury to get Dirigo's truck and left it at Jug End Road.
Then we stopped for a long lunch at Mom's place in order to let the heaviest rain pass. Bill is probably the nicest lawyer we ever have met so we gave him the trail name of "Matlock."
Since the parking lot was washed out on Kellogg Road, Bill dropped us off by the side of the road. He was even nice enough to get out of the car in the rain to take our pictures.

We started hiking around 2:30 in a steady light rain but as soon as we stopped the bugs attacked us.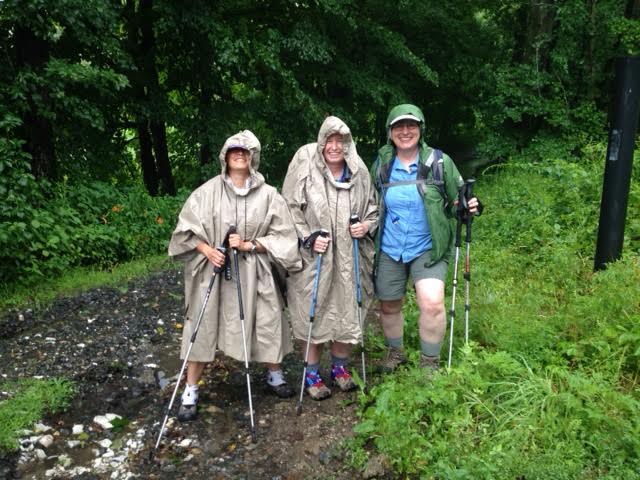 We were ankle deep in water in the low lying areas and even saw a drowned rat on the trail.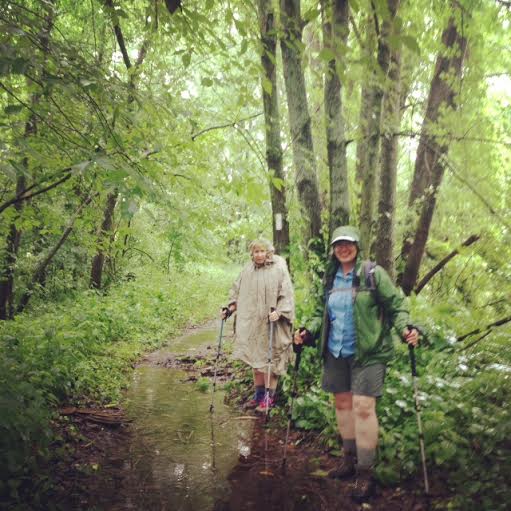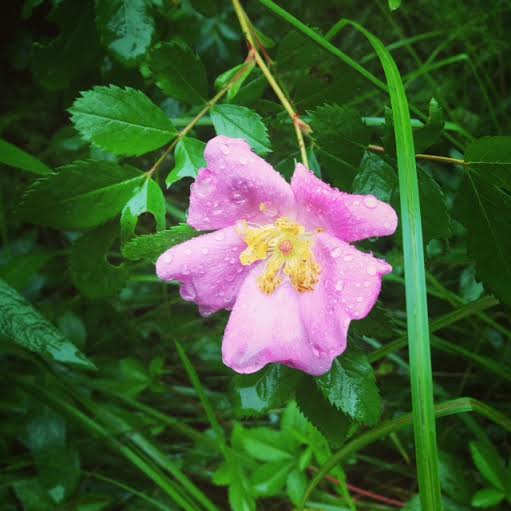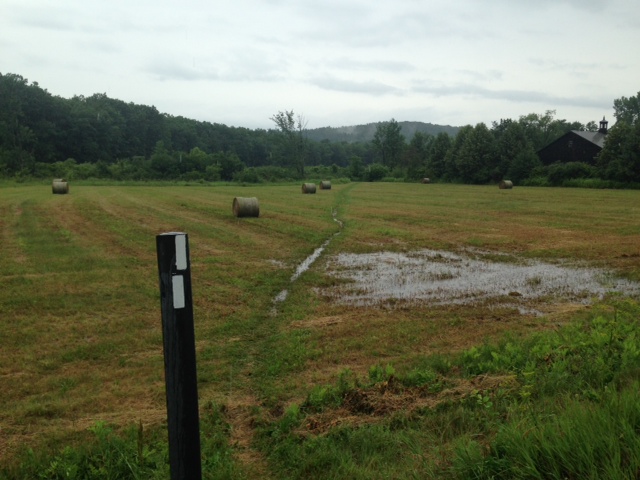 We crossed over many bog logs and small bridges.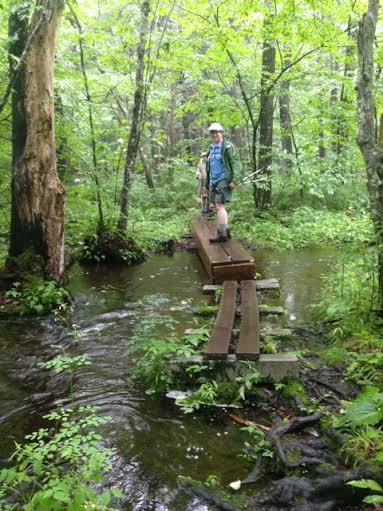 One poorly designed bridge (think A-frame shape) was really slippery which caused SIMS to slip and bang her arm.
We did see a NOBO and two section hikers.
We passed Shays Rebellion Monument at 23 and did more pasture walking.

Once we got back to the car, we checked to see if the tree was still down on East Road. Hooray someone had cut it up and moved it to the side!