We hiked this section on April 25, 2010
We drove up to Hamburg, PA in the morning for this very short hike on the AT. The last time we attempted this hike it was freezing rain so the sunshine was a welcome sight.
We started at the Hamburg Reservoir and headed back up the road to the Pulpit where we came down in the freezing rain. Straight back up again, but we reached the Pulpit in about a half hour. Click here to see video at Pulpit Rock.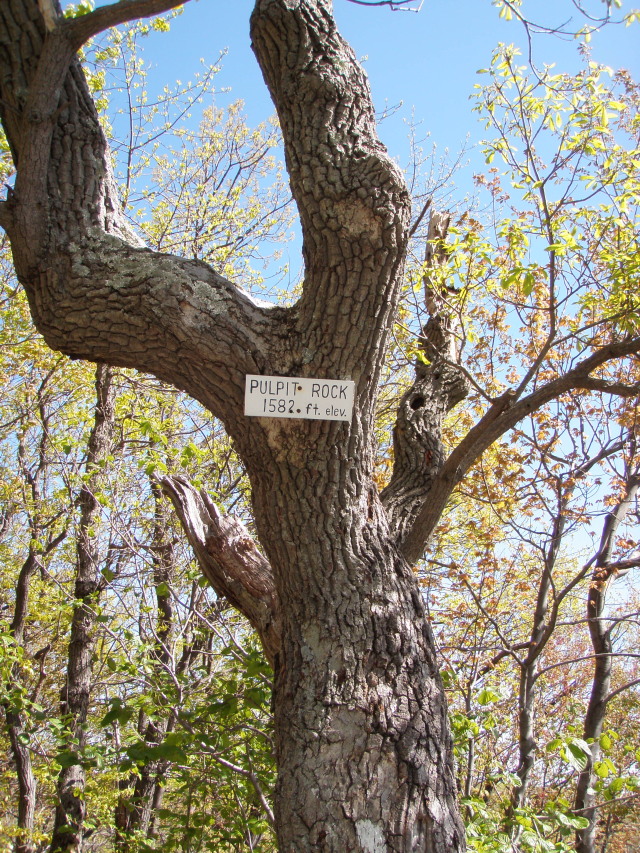 The view was beautiful. The last time we were there we could not see one foot in front of us so the vast farmland and the views were great. Pulpit Rock has an outstanding view of the Pinnacle to the left and a small mountain right in front, but we were not sure what mountain it was.
We hiked on and hit the spot where we had to get off the mountain the last time. Finally we are making new AT miles. We crossed a rock field and passed the yellow blaze which leads to Blue Rocks and Blue rocks campground.
The trail come to a blue blaze with a very large, 8 -10 foot tall, cairn.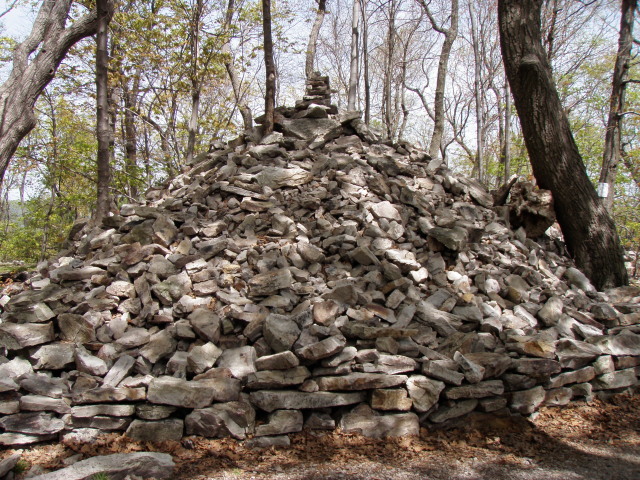 This trail leads to the Pinnacle. The Pinnacle is a jutting ridge that has spectacular views and the hawks and turkey vultures ride the tail winds.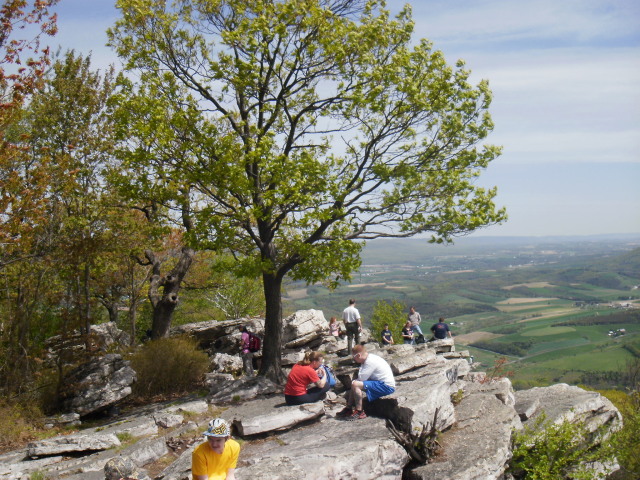 It is pretty cool to watch them come in so close. Click here to see video from the Pinnacle.
We met some very nice people at the Pinnacle who are part of an adventure group which is part of Boy Scout of America but allows girls. They have been to the 100 mile wilderness and climbed Katahdin and this year they are waiting for their permits for the Wonderland trail.
We had lunch and headed off down the trail. We hiked on an old road and passed a clearing and a spring and headed down the blue blaze trail to Windsor Furnace Shelter.
We finally came to the reservoir and walked around it. You could see the dams sluce way but there were signs asking you to stay clear of it.

After coming down the woods road we took a side trail up to the Windsor Furnace Shelter since we accidentlly deleted the pictures of the shelter from the last hike.

There were some maintainers from the BMECC near the shelter planting small pine trees and getting water from the spring to feed them. Click
here
to see video of the Windsor Furnace Shelter.