We hiked this section on July 3, 2014.
This was a key exchange hike for us. Dirigo dropped Python off at Falls Village and then drove the truck to AT crossing on 44 in Salisbury.

Python started hiking just after 10 AM and Dirigo at 10:30. Even though it was overcast the humidity was really high. The trail initially paralleled the Housatonic River from Falls Village.
The ground was nice and soft and covered by pine needles. The forest was a lush green from all the recent rain.

The bugs were also out in force so it just made sense to keep moving at all times. There was a gentle climb to the top of Prospect Mountain and then the trail leveled off when it reached the sign for the Limestone Spring Shelter.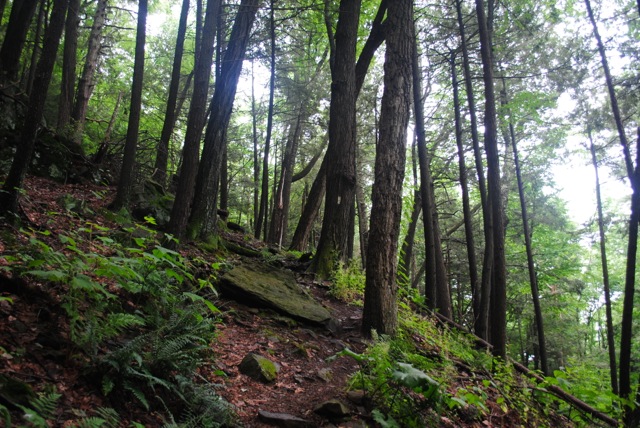 The shelter was half a mile from the AT so Python just decided to take a short break on the trail.
There were a couple of views that would have been really nice in the fall or winter but today the view was blocked by all the leaves. Dirigo did gets some photos at Billy's View.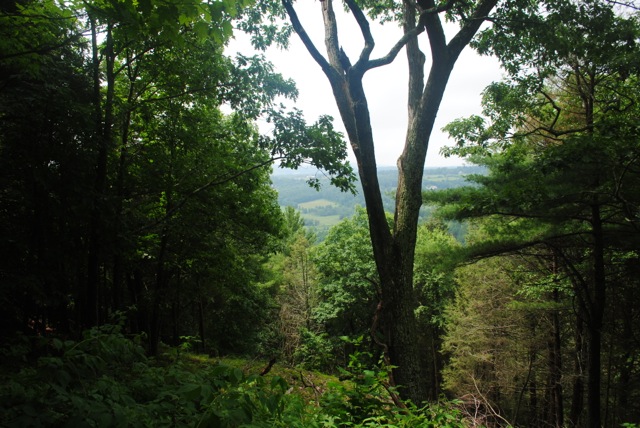 We exchanged the car keys about 15 minutes after the shelter.


The descent into Salisbury was steep, narrow, rocky, rooty, and slick in places.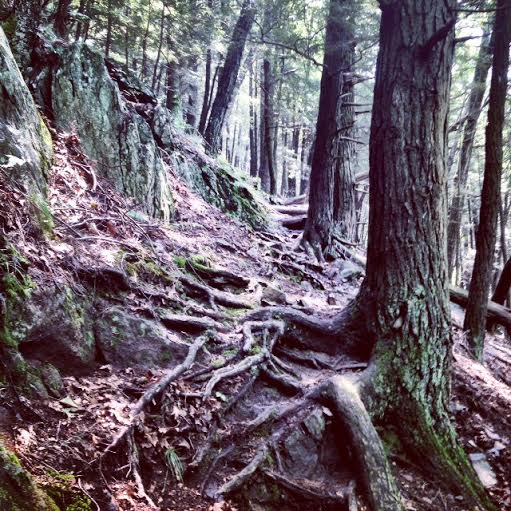 Fortunately there was a nice wooden ladder in one place.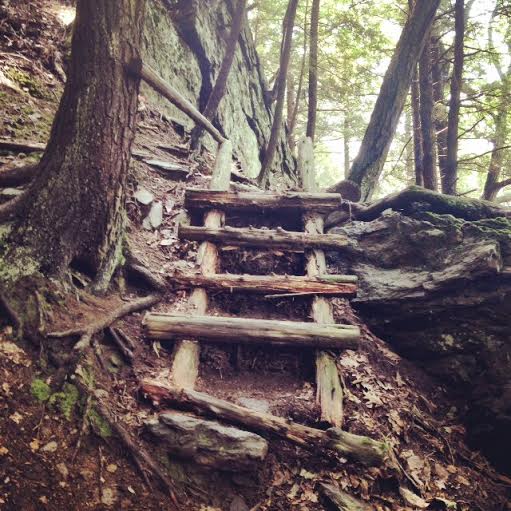 Python reached the truck around 1 PM and then drove back to Falls Village. Dirigo arrived at Falls Village a little after 1:30.
Dirigo met 13 thru-hikers and section hikers. She had a nice chat with Hoss and his uncle who was slack packing him.
Python saw absolutely no one.