We hiked this section on December 30, 2006.
We stopped by Hawk Mountain Sanctuary on our way back from Maine. In order to hike on the trails in the sanctuary, you must pay a fee. We looked around the visitor's center and then decided to go on a short out-and-back hike on the AT.
We hiked on the AT from Hawk Mountain Road to the blue blaze trail toward Windsor Furnace. The trail started off flat and then we climbed for a while and the trail paralleled a stream.
At some point, Zero decided to take off and run down the bank to get a drink of water. I guess she must have been thirsty because it was quite a long distance to the stream.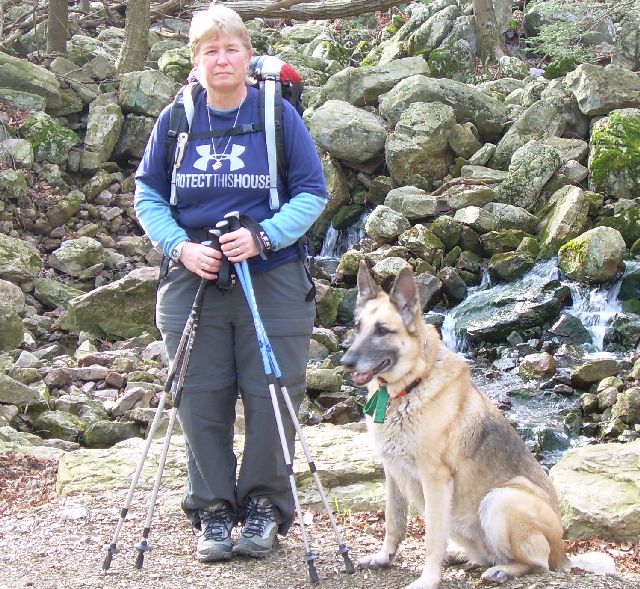 After the hike, we drove to the Eckville shelter to take a picture. When the caretaker saw us, he invited us into his house for a chat but we needed to get back home so we politely declined.